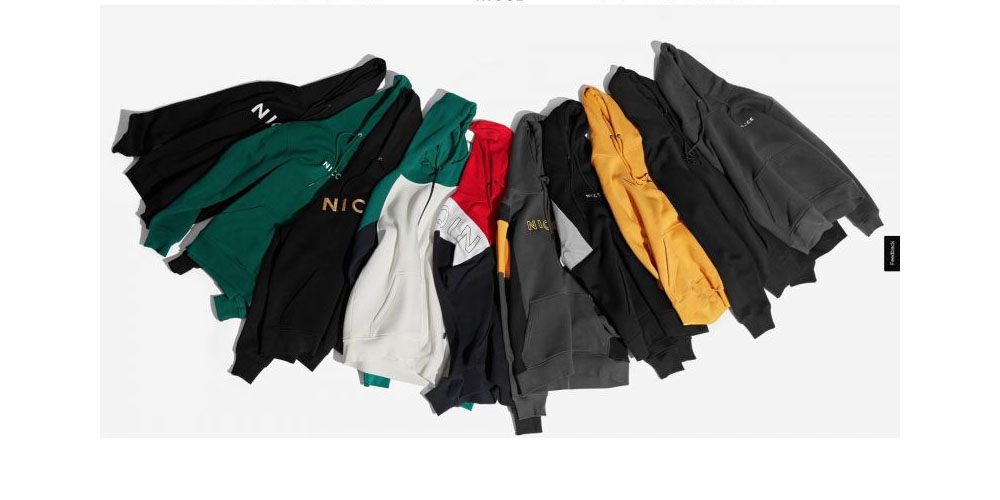 Over the years, hoodies went from being a sport essential to a popular streetwear fashion trend. Nowadays, streetwear hoodies have established themselves in fashion trends and are among the most popular trends in the industry. From designer streetwear to custom-made hoodies, this trend is stylish with an added advantage of comfort.
They have an ever-growing market as they cater to the needs of many people since they have variety. Although some people prefer bland hoodies, you can make your streetwear hoodie look fun and suit your taste. Here are a few cool ideas to implement on your custom-made streetwear hoodie, whether for business or personal wear.
Cool Streetwear Hoodie Ideas
1. The See-Through Ribcage Hoodie
Several brands have used this street look, which never goes out of style. It has a Halloween appearance but can be worn at any period of the year. The hoodie gives off a creative but dark vibe, and you can add red color to the "ribcage" or the general hoodie to resemble the internal part of the body.
2. The Graphic Writer Streetwear Hoodie
The graphic look is perhaps one of the most popular for many fashion trends. You can think of any cool words plastered across the hoodie in the desired form. Most people prefer to go with a funk graffiti vibe, more like street artists. The messier the graphics look, the cooler it will look as it has an artsy appearance.
3. The Cute Bunny
This idea is perhaps among the coolest for someone who wants to look stylish but soft and cute. A bunny gives off a very cute sense of style, and it can be sewn to your hoodie, and you can do not one but as many bunnies as you'd like.
4. Veins Streetwear Hoodie
You can imitate a plant or animal vein structure. It does not have to be accurate, but it should look like a vein structure. You can do them at specific parts like the arms or do a whole vein system throughout your hoodie.
5. The Ghost Look
The ghost look has always been used for general wear, making the outfit look ten times cooler. You can decide on the kind of ghost you want as there are many ideas to choose to suit your style. The hoodie can be scary or an all-out scary Halloween ghost.
6. Distorted Floral Streetwear Hoodie
The kind of flowers and patterns you choose for this one will determine how cool it will turn out. The flowers can have a distorted look just for cool vibes.
7. The Glitching Album Idea
You need to choose your favorite album or song and use its cover art for this look. The cover should not be plain and needs a glitchy black-and-white twist. You can add some text, like some lyrics in the song around the picture, to make it look even better. The text can be layered and in different colors.
8. Ancient Achilles
This idea needs a modified version of ancient people's art and pictures. It can also be a filtered version, making the hoodie look crisp.
9. The Gamer
The gamer is a great idea for gaming people or anyone in general. It can contain your favorite game or characters drawn across your hoodie.
10. The Blackhole
You can decide to put a different version of the black hole or the original on both sides of your hoodie. It will give an illusion of being sucked into it.
Conclusion
Since streetwear hoodies are becoming a popular recognized trend, you need to make yours stand out amongst other people. Bringing a fresh, crisp idea to your next hoodie can be great. Why not be both comfortable and look stylish at the same time?